Saas for Logistics and Delivery Management
Logistics and Transportation
+2.5M orchestrated deliveries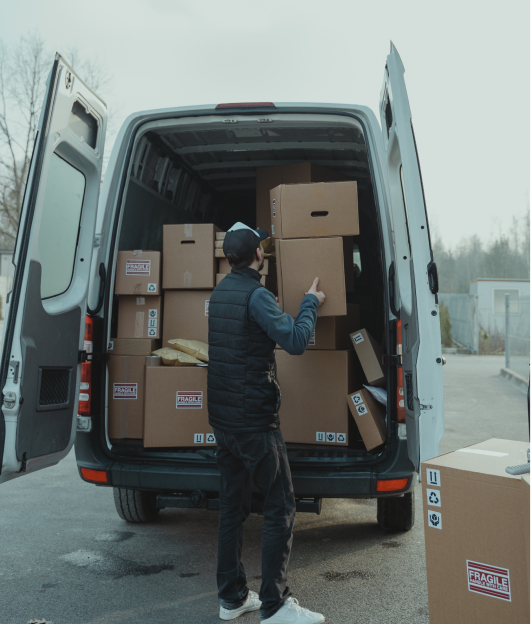 Integrate all your logistics into a single platform.
Our mission is to give you control over your supply chain and guarantee that the delivery of your products completes an exceptional brand experience. This is why we integrate your business into a digital ecosystem that automates and optimizes your logistic processes while keeping you connected to your partners in real-time.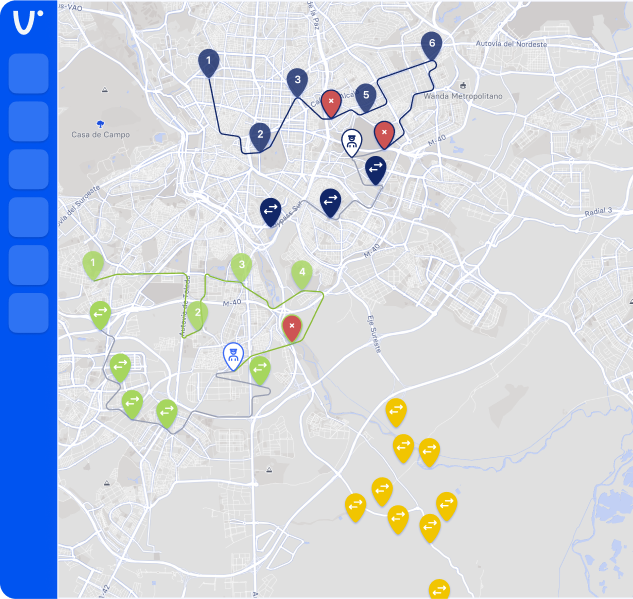 SECTORS
Easy to integrate.
Quick to grow.
We keep all your partners and processes comfortably integrated into an adaptable ecosystem made to fit different businesses. A single platform to connect all of your operations, simplify your processes, and grow alongside your business.
DASHBOARD
We centralize all your logistics in real time
Agility and improved performance are a screen away. Find out how to impress your clients with an unbeatable delivery service.
API
A simple and powerful API that simplifies integration
Integrates and synchronizes your systems for frictionless management.
Swiftly connect your databases.

Automate your processes

Gain total visibility over your logistics.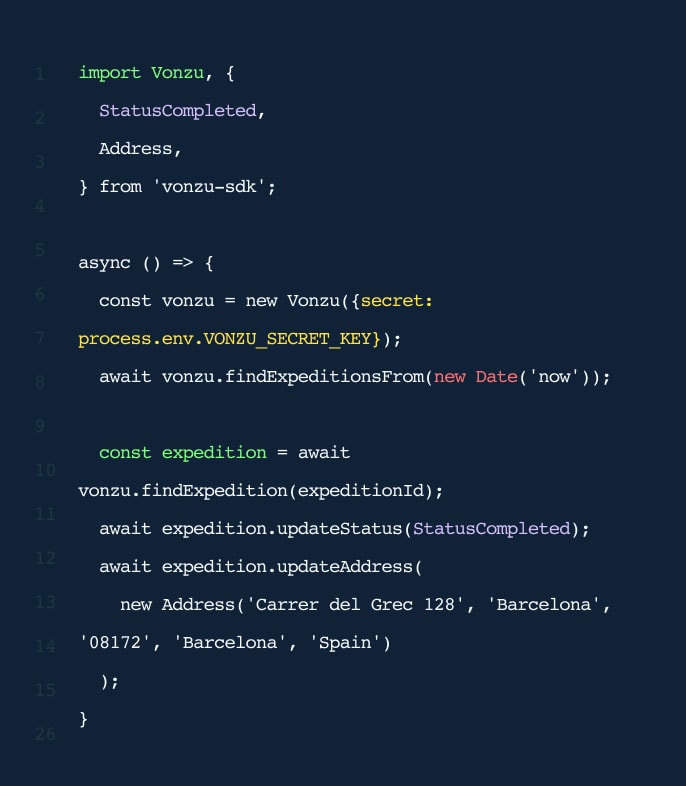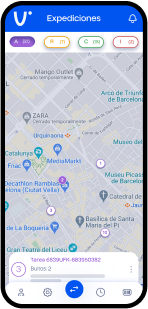 MOBILE APP
The most efficient app
for couriers
With Vonzu, the delivery process is more intuitive, quick, and efficient. Our app for drivers includes a list of pending deliveries, real-time geolocation, and a notification system to stay in touch with the final client, among many other functionalities.

Vonzu is the best tech solution on the market as it provides a last-mile delivery system that allows us to maximally optimize all our delivery operations, and offer our clients the sweet spot between speed, quality, and price  

+40%

Delivery capacity

+30%

Delivery efficiency

Unlike other companies, VONZU offers an agile service response, as well as a platform with a very simple user interface.

+70%

customer satisfaction

-45%

ATC calls

Unlike other platforms already on the market, VONZU has the ability to develop a tailored solution for each company. I would definitely recommend the tool to my competitors.

+48%

Delivery capacity

+60%

Productivity

Dioxyde has become professional using Vonzu and that is how customers perceive it.

+100

New B2B clients

x3

Delivery capacity
WHY VONZU
Unifies your processes, optimize your deliveries and elevate your final client's satisfaction.