Loyalty strategies help us to have a more profitable and sustainable business, in addition to offering a better image and user experience to the customer who decides to stay with us.
Up to 5 times more. That is the cost that must be paid to get a new client, compared to retaining one that already is. More than enough reason to launch a customer loyalty plan. 
A plan that requires marketing, sales and communication strategies, where the customer is the center and the company is capable of solving all their needs, to achieve economic and brand stability.
Today we tell you how to achieve it and for this we review what customer loyalty is, what is its importance for a company and what customer loyalty strategies to follow to achieve the expected results.
What is customer loyalty?
Customer loyalty is to ensure that people who buy from us for the first time continue to do so faithfully , not only because of the product or service offered, but also because of how we have made them feel and because they share our values.
As stated Shiv Singh , investor and business advisor, " The true purpose of a business is to create customers who in turn create customers " and this is only possible by putting the customer at the center and generating loyalty strategies.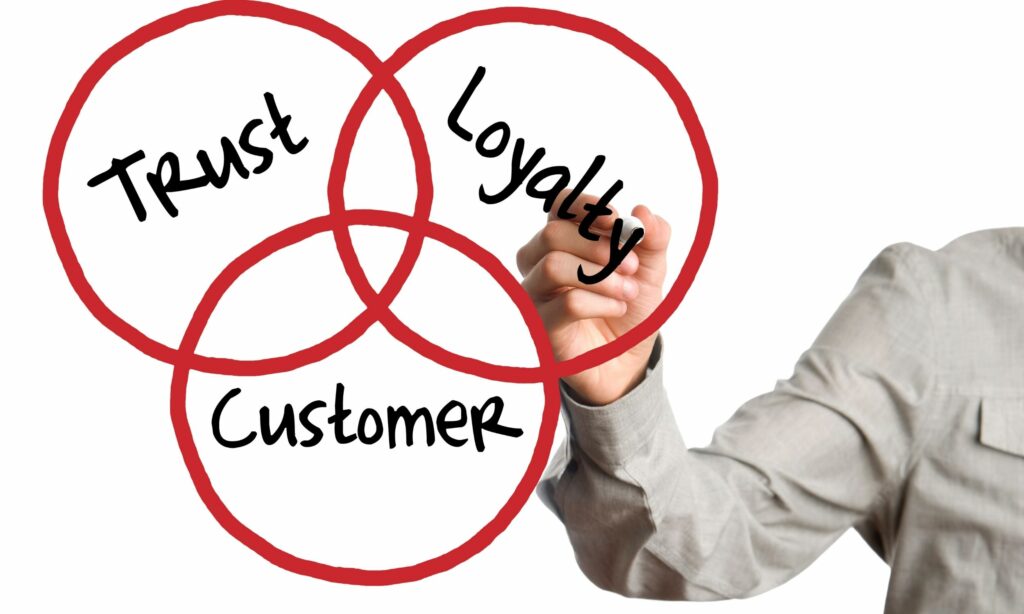 Loyalty strategies that fall within the field of marketing and communication, essential to reach the hearts of our customers and, if necessary, anticipate their needs.
Why is customer loyalty important?
A client who has already bought our products or has contracted our services and has been satisfied, has many possibilities to repeat. It is estimated that about a 27% chance, which increases to 54%, on the third purchase.
This means that the cost of acquiring that customer is much lower than trying to get new customers, which means re-investing a lot of time and money, which are not always profitable.
Here are the top reasons why we recommend you continue to nurture loyal customers: 
Regular customers tend to spend more than new ones: because they already trust the brand and are therefore willing to spend more on it. The new client you need to convince him to do it.
Loyal customers have higher conversion rates: different studies have shown that loyal customers generate more income for companies than new ones and need fewer resources to keep them with us.
Customer loyalty increases profits: because a loyal customer is a satisfied customer and, therefore, will recommend us, managing to attract new customers with less friction and who are more willing to buy.
Customer retention is cheaper than customer acquisition: because we no longer have to spend as much time and money convincing you that we have what you need and, as a result, we save and reinvest.
Loyal customers buy regularly: and the more they buy, the more they repeat, because they already know what we have for them, they go straight to purchase it and they trust us to purchase new items or services.
Customer loyalty helps you plan ahead: because if you already have a regular cash flow, you can anticipate purchases, even have less stock, optimizing the logistics chain , with the benefits that this brings.
How to retain your customers
Now that you know the importance of customer loyalty, it's time to implement a strategy that helps you achieve that goal. To do this, keep in mind the following points in your business:  
Improve the customer experience: so that they are totally satisfied, repeat and recommend you. An experience that begins from the moment the client meets you and does not end until the client decides not to return.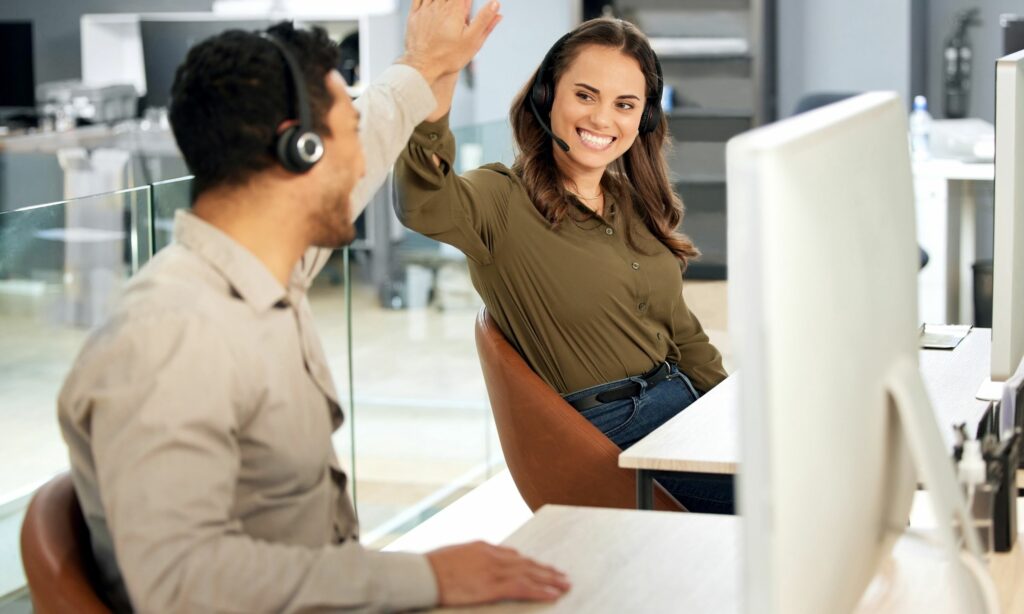 Determine the best communication channels: those in which your client is, both online and offline, and always focusing the message on capturing attention and achieving customer satisfaction.
Develop a rewards program: invite him to continue shopping, because he knows that this is also good for him and his pocket. It is a "win-win" in which both parties win.
Generate surveys to know the opinion of customers: because listening is key to customer loyalty. It is important to know if we are doing well or have points to improve, in addition to getting new ideas.
Consider different forms of payment: both in terms of splitting the payment, and the formats in which to make the payment, so that money is not an impediment for the client.
conclusion
Customer loyalty is at the heart of a business. It depends on this that we have a continuous cash flow, we can make forecasts and we improve the economic and brand performance of the company.
Pay attention to it from the beginning and get the necessary tools. At Vonzu we offer you a complete system so that both warehouse logistics and transport are not an impediment when it comes to satisfying your customer.