We tell you what points include inbound logistics within a warehouse and why it is important to take it into account for your business.
Achieve more efficient operation, save economic costs and improve the quality of the work of employees. These 3 are the objectives that a good inbound logistics strategy will achieve.  
A strategy that, in turn, has to take outbound logistics into account, so that they go hand in hand and the end customer experience is the best possible. 
Inbound optimization is, therefore, one of the factors that must always be kept in mind in any company where the warehouse is the business engine.
Today we will tell you what exactly inbound logistics is, what are the differences between inbound and outbound and what are the phases of inbound logistics, so that you can control and improve each of these steps in your business and thus get outbound logistics to start. The best way possible. 
What is inbound logistics?
Inbound logistics is one that begins with the arrival of the products we need and then sends what the customer needs. That is, it begins with the receipt of the order made by our company and ends when it is stored and registered.
Sometimes they will be final products that our company will store because we are distributors (intermediaries) and, in others, they will be raw materials that we need to make our own products.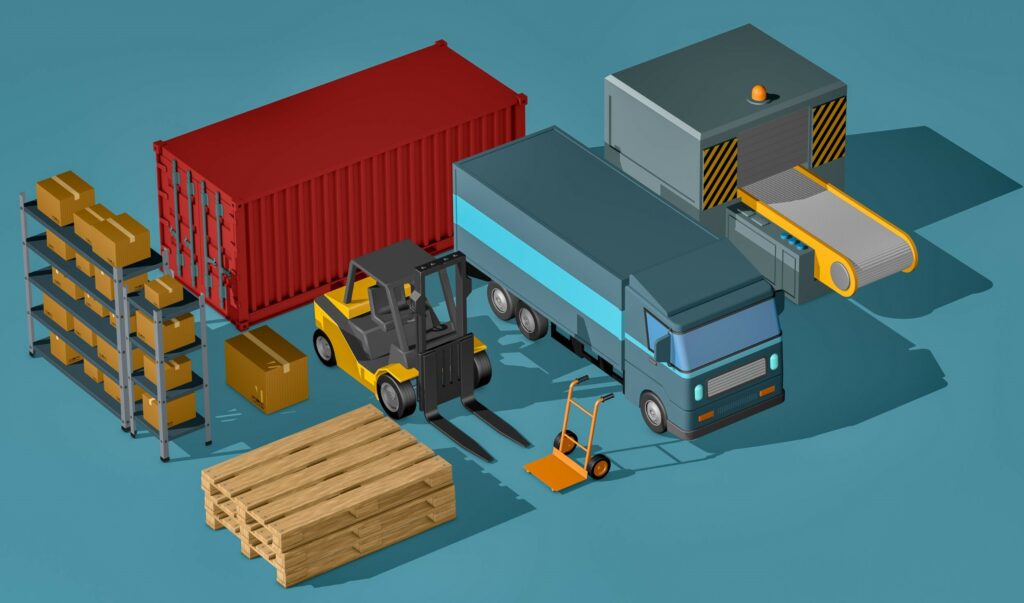 A good execution of the inbound logistics process depends on:
The products are stored and registered as soon as possible and without errors . That is to say, that we have our database up to date to find out if we need to make new orders, if we have enough stock and make better decisions for our business. For this, we will also need good EMS software .
Let us know if we have enough materials to continue manufacturing the company's products . Hence the importance of registering the goods that arrive at our warehouse as soon as possible.
Get customer orders out as soon as possible. Because thanks to picking, we will know how many we have and where they are to go directly to look for them.
It is precisely at this last point where outbound logistics comes into play. Another strategy that, although it goes hand in hand with the inbound, is different.
Differences between Inbound and Outbound logistics
Now that you know the meaning of inbound logistics, we are going to talk about the differences between inbound and outbound logistics: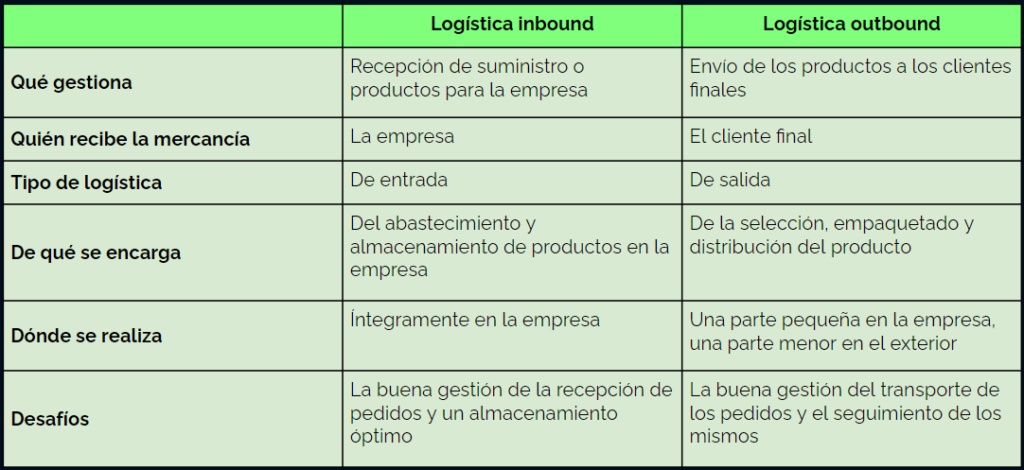 Phases of inbound logistics
In order to check if the inbound logistics strategy of your business is correct or if you need help to improve it, these are the points that the process must follow:
input orders
It is the most important phase of all, because it is the one in which we take care of receiving the order that the company has made in order to continue with its day-to-day work. At this point it is important:
Set delivery times with suppliers. Because it depends on them that there is no stock out in our warehouse and that we can achieve the commitment that we have acquired with our customers.
Reduce transportation costs with the company that is responsible for bringing us these materials. We can negotiate rates or have orders come to us in the same day from a supplier, instead of asking every so often.
Make a good note of the dates of entry of those orders. Especially if we work with perishable products or those that can spoil over time, but also because it is part of the correct recording of the company's data and the forecast of new orders to respond to the demand of our customers.
input management
In other words, that we can control that we have enough space in the company to be able to receive the carriers and that they are not waiting longer than necessary. Sometimes, this entry management will also be related to the bureaucratic section related to requesting special permits for the arrival of certain types of transport or maneuvers, especially if our warehouse is in a busy or difficult-to-access place.  
download and quality
Our supplier will ensure that the products arrive at our company in perfect condition, but once we receive them, it is part of the inbound logistics to do everything necessary so that the products arrive in perfect condition at our warehouse, in addition to going through the controls of quality that we have established, so that we do not get surprises in the company.
The entire process must be perfectly completed and the operators must know all the steps. At this point, it is also important that we have the logistics solutions that will allow us to make the time it takes between unloading the product and storing it as efficient as possible, since business income also depends on this. .
Stock picking and location
The last and most important step. To do this, we must have a space forecast in our warehouse, so that we already know in advance where we are going to locate that product, taking into account the use that we are going to give it in the company in case it is used to manufacture a product. or the frequency with which it is requested by the end customer, in the event that it is a product already manufactured, so that those that are most in demand are located closer to the outlet.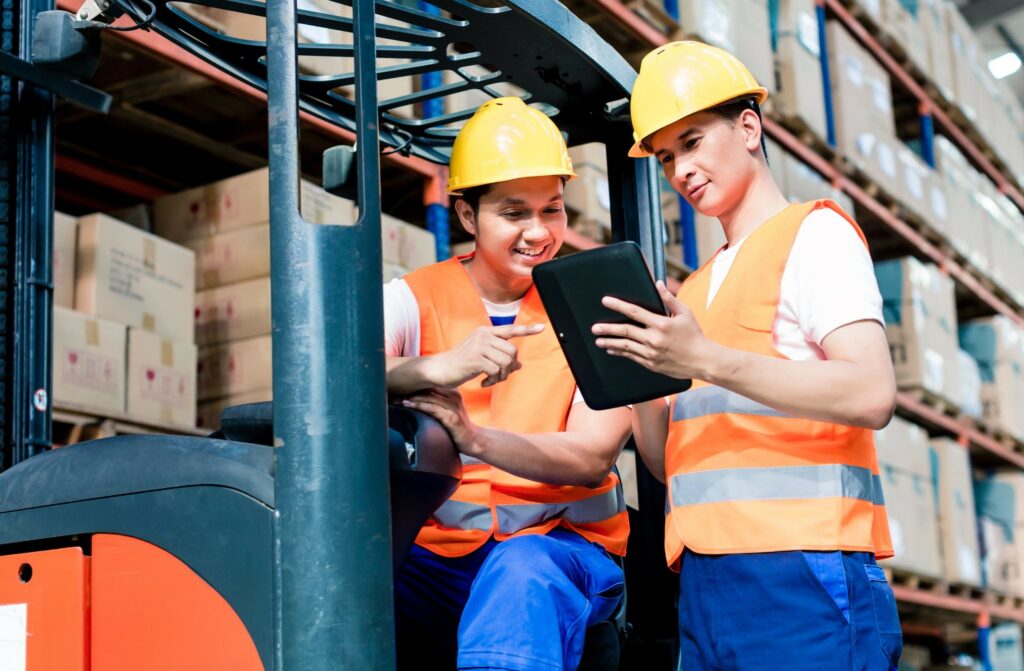 Once we know where we are going to place them, we only have to register them through a picking system and that this, in turn, is linked to warehouse management software that can give us real information instantly.
Each of these steps must be perfectly planned and each task assigned to one or more people in the company.
conclusion
As you can see, having proper inbound logistics management will help us to have a better forecast of products or raw materials for our business, take maximum care of them, have them 100% controlled within our warehouse and make better decisions for the company.