Digitizing your transport fleet can help you reduce the costs of your company, increasing its profitability and efficiency.
A transport management system allows you to digitize the operations of your business, integrating all the parties involved in the logistics chain, to achieve unified and effective management .
Through these TMS systems it is possible to plan, execute and optimize the process of issuing and distributing goods , automating manual processes for a more efficient and profitable distribution.
If you are one of those who still resist the use of technology in logistics , in this article we present 4 reasons to digitize your fleet that can encourage you to incorporate it into your company to make its processes more efficient.
Vehicles always located
Digitizing your fleet will allow you to have geolocated control in real time of all your expeditions .
Through maps and diagrams, you can know exactly the location of your vehicles at all times.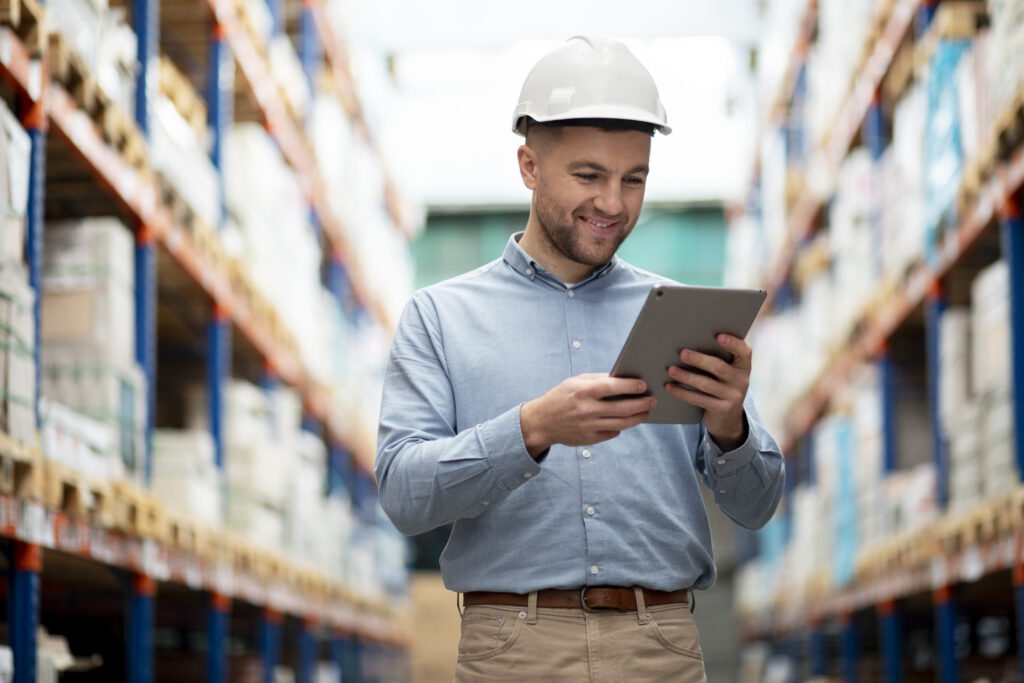 With up-to-date information on the evolution and status of your shipments, it is possible to anticipate decision-making for more efficient transport management , improving the productivity of your fleet.
Telematics for fleet management allows not only to locate a vehicle using GPS signals, but also facilitates, among other things, the management of incidents such as traffic delays or setbacks due to vehicle breakdowns. 
In the event of incidents, the fleet managers will be able to move the cargo to another closer vehicle and/or have updated information to instruct their distributors on alternative routes to make their deliveries on time .
Savings in fuel and maintenance costs
Given the constant rise in fuel prices, implementing measures aimed at optimizing the use of gasoline has become a key factor in guaranteeing the profitability of companies in the logistics sector. 
Fortunately, thanks to transport management software, today it is possible to optimize delivery routes . Effective route planning saves time and fuel , making the delivery of goods more efficient.
In addition, these software facilitate the planning of maintenance checks and the management of incidents that prevent the availability or operation of any vehicle.
Caring for vehicles is essential not only to guarantee the provision of the service, but also because carrying out periodic maintenance tasks optimizes their performance and saves on fuel . 
Digitizing your fleet will allow you to carry out more exhaustive control and monitoring of the regular and routine maintenance of your vehicles , improving the safety of your fleet and minimizing unscheduled repairs.
Efficient and environmentally friendly driving
By digitizing your fleet you will also be able to improve your operational capacity through technology, facing logistical challenges and market demands successfully and in an environmentally friendly way. 
Counting on a route optimization tool, it is possible to calculate the most optimal route that the delivery person must take with the registered shipments , to make a greater number of deliveries in less time.
Automating certain operations and intelligently planning your delivery routes will allow your company to save costs, significantly improving the productivity and efficiency of your transport fleet.
In addition, as we have already seen in the previous section, the optimization of routes entails fuel savings that help reduce carbon dioxide emissions , improving the ecological impact of the activity.
Digital forms and records
The digitization of your fleet also implies a reduction in paperwork that translates into more savings in time, expenses and possible errors in manual administrative processes. 
Thanks to the capacity and ease of integration of transportation systems with other order and warehouse management systems, it is currently possible to optimize inventory and billing management, among other operations, through digital forms and records.
In addition, these systems offer different customization options that allow the processes to be adapted to the needs of each company , helping them to manage their resources in the most agile, efficient and profitable way possible.
Digital forms and records not only offer advantages for companies such as cost savings and storage, reduced administrative burden and ease of data processing, but also guarantee greater reliability and analysis of these for decision making. strategic decisions.
conclusion
Transport control in real time, route optimization, vehicle maintenance and paperwork reduction are some of the fundamental reasons to digitize your fleet.
Constant increases in fuel, scarce and expensive carriers and vehicles, exponential increase in the volume of orders, are three of the main challenges in the logistics sector that, with the digitization of their fleets, companies could face in a more efficient and profitable way for their businesses. .
The use of technology in logistics is no longer an option but an imperative for companies that intend to remain competitive and scale their business in a market of increasingly demanding consumers. 
Having the operations of your business digitized will allow you to access a large amount of useful, easy-to-read data to make strategic decisions that improve the quality of your service, increasing customer satisfaction .
Are you ready to digitize your fleet? We are here to help you.