Imagine that a client orders you some new shoes to attend a family Christmas meal. You manage to deliver the package just in time but after a few hours, the customer starts a return process because they received the wrong size.
Returns have become a unique challenge for companies participating in the e-commerce market. Globally, shoppers return an estimated $642.6 billion worth of merchandise each year, according to a ComScore study .

Although the returns process may seem like a small component of transportation operations, failing to properly manage the challenges posed by reverse logistics can significantly affect the profitability of your business.
What is reverse logistics?
Reverse logistics is a supply chain management process that involves returning customers' goods or services to vendors or manufacturers.

The final commodity moves at least one step back in the supply chain. This journey of products or services in the opposite direction is what gives reverse logistics its name. Any process or management after the sale of the product or service implies reverse logistics. This process may include product returns, recycling, and exchanges.
How does it work?
Reverse logistics varies according to different sectors. The most common example of reverse logistics is when a consumer returns a purchased item for a refund and it is subsequently resold, recycled, or disposed of. In general, the process follows five phases:
1. Return of the item
When a customer wants to return an item, they will contact the company. The package will be sent back to the warehouse or processing center. The company will then authorize your refund or replace the defective items so they can be shipped again.
2. Selection of collected items
A review and inspection of the collected and repaired packaging is carried out.
3. Repair, organize and classify
Respectful of the environment, this phase of reverse logistics is one of the most valuable in the process and will allow you to save in the long term.
4. Recycling or incineration
Some products reach the end of their useful life. If they cannot be repaired, reused or remanufactured, they will be recycled or disposed of.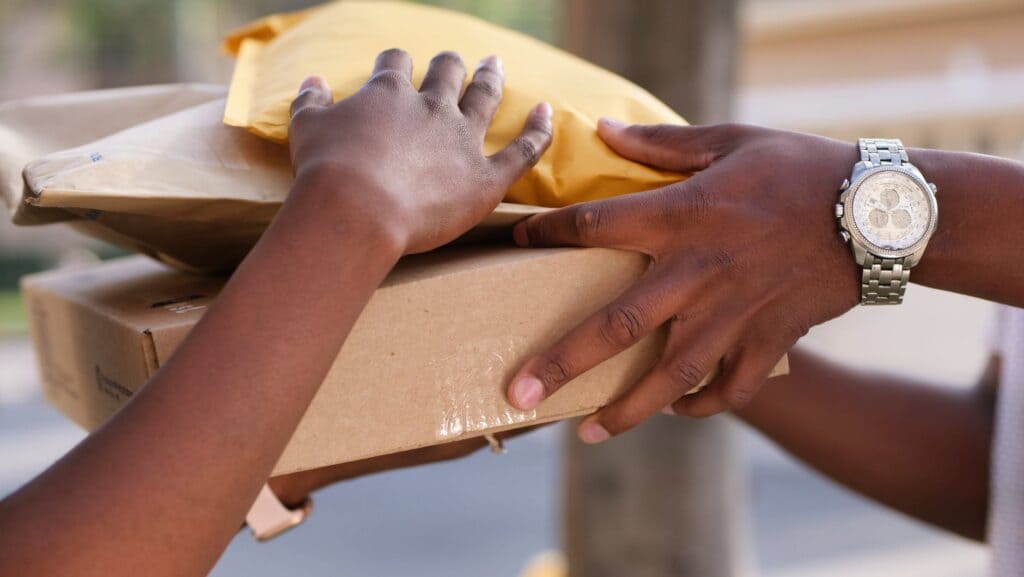 5. Process, organize and classify
Everything is prepared for the shipment of the new item to the client.
What is its importance?

Reverse logistics is important because it maintains supply chain efficiency. This process has many benefits, which we list below:
Cost savings: With a reverse logistics system implemented, you will save unnecessary expenses. If you neglect this process, it is likely that exorbitant costs will be incurred in your company related to transport and storage.
Customer Satisfaction: Having a quick and easy returns process increases customer satisfaction and retention.

Sustainability: With this practice, companies participate in a system focused on a sustainable economy. Recycling and reusing used materials is not only beneficial from an economic point of view, but also for the environment. These sustainability policies will increase your reputation.
Value of the merchandise: Reverse logistics offers you the opportunity to retain value for your company that would otherwise have been lost. By reusing and finding new uses for products that could have become waste, you can generate more income.
Obtain information for your business: A well-organized reverse logistics process will provide you with valuable data for your company. Through logistics software Vonzu , you will be able to analyze the reasons why products are returned, address the problems that cause them and improve strategic business decisions with this information.
Reverse Logistics Examples
In the following examples of reverse logistics we will see some of the methods used by companies to correctly manage returned products:
returns
Your customer could purchase an item by mistake or select the wrong specifications. Thanks to a return policy, you will give the customer the satisfaction of knowing that he will get what he has ordered without problems and is more likely to buy from you again.
reuse
Some products and/or materials are recovered to be reused again. Reuse differs from recycling because the materials do not undergo any other process. A good example is food and beverage companies that reuse boxes, bottles and barrels. There are also businesses that allow you to rent products for a certain period to later be returned and used by another customer.
Repair
If a product breaks within a certain time after purchase, manufacturers can offer to repair it. The goal will always be to return the product to its original state. Some companies even offer maintenance services, removing purchases from time to time to keep them in good condition.
Remanufacturing
Remanufacturing is a process by which products that have reached the end of their useful life are transformed into products similar to the used one, but with a new life, quality and guarantee.
Recycling
Products may reach the end of their useful life, in which case they cannot be repaired or reused. If an item has gone bad (or is no longer useful), the customer may want to get rid of it. Some manufacturers offer to collect these materials for recycling.
Incineration
Incineration is also part of the reverse logistics chain, but plays a much smaller role as companies look for ways to resell, reuse and recycle their returned products. Incineration is often used as a last resort.
conclusion
Reverse logistics can be challenging, but understanding how this process works will ensure that your business gets the most out of this much-needed system.

Remember that logistics software like Vonzu will allow you to have exhaustive control of your warehouse and make your returns process more efficient.