Planning delivery routes can be a complicated task for many companies, especially if they do not have the right tools. It is common to find businesses that invest hours of work in route management, just to save a few minutes of delivery.
There are also those who decide not to optimize their routes and make the mistake of dispatching deliveries as they arrive at the warehouse. The problem is that sometimes several delivery vehicles end up being sent to the same area. Effective planning would have saved time, fuel and freed up a driver to deliver more goods.
However, optimizing delivery routes can be key to the success of your business, since getting from A to B as efficiently as possible will make a difference in front of your competitors. But how to optimize delivery routes?

In this article, we will explain how to optimize delivery routes, compare manual planning versus using route planner software and show you the benefits of the latter.
How to optimize delivery routes
Optimizing delivery routes is a process of finding the best delivery route for the driver to get the package from the distribution center to its final recipient as efficiently and quickly as possible.
This does not necessarily mean finding the shortest route, but rather minimizing the total driving time, taking into account a large number of variables such as the load capacity of the vehicle, the proximity of the driver to the distribution center or the distance between the different stops.
When done manually, finding the best routes is a tedious (and almost impossible) process. With only a few vehicles with five stops each, millions of different routes can already be created.
But today there are software like VONZU that have gps route organizers that simulate the most optimal route scenarios based on defined criteria.
These route optimizers take into account multiple variables (time, location, traffic, and vehicle capacity) to plot the most efficient routes for your delivery trucks.
In addition, if something unforeseen arises (for example, an accident, a puncture, etc.), routes can be re-optimized in real time and updates are sent to the corresponding drivers.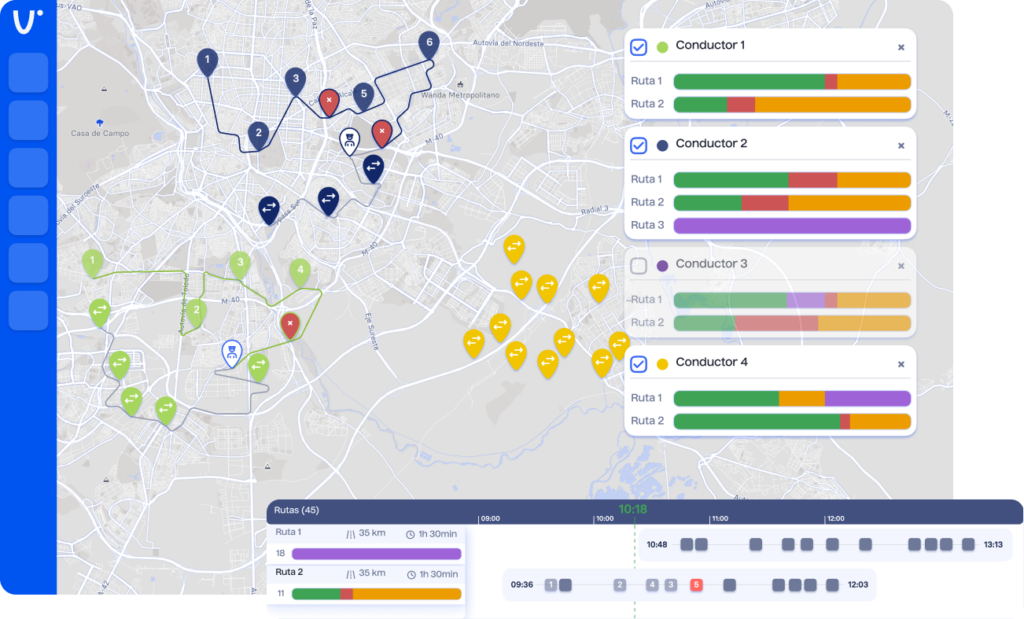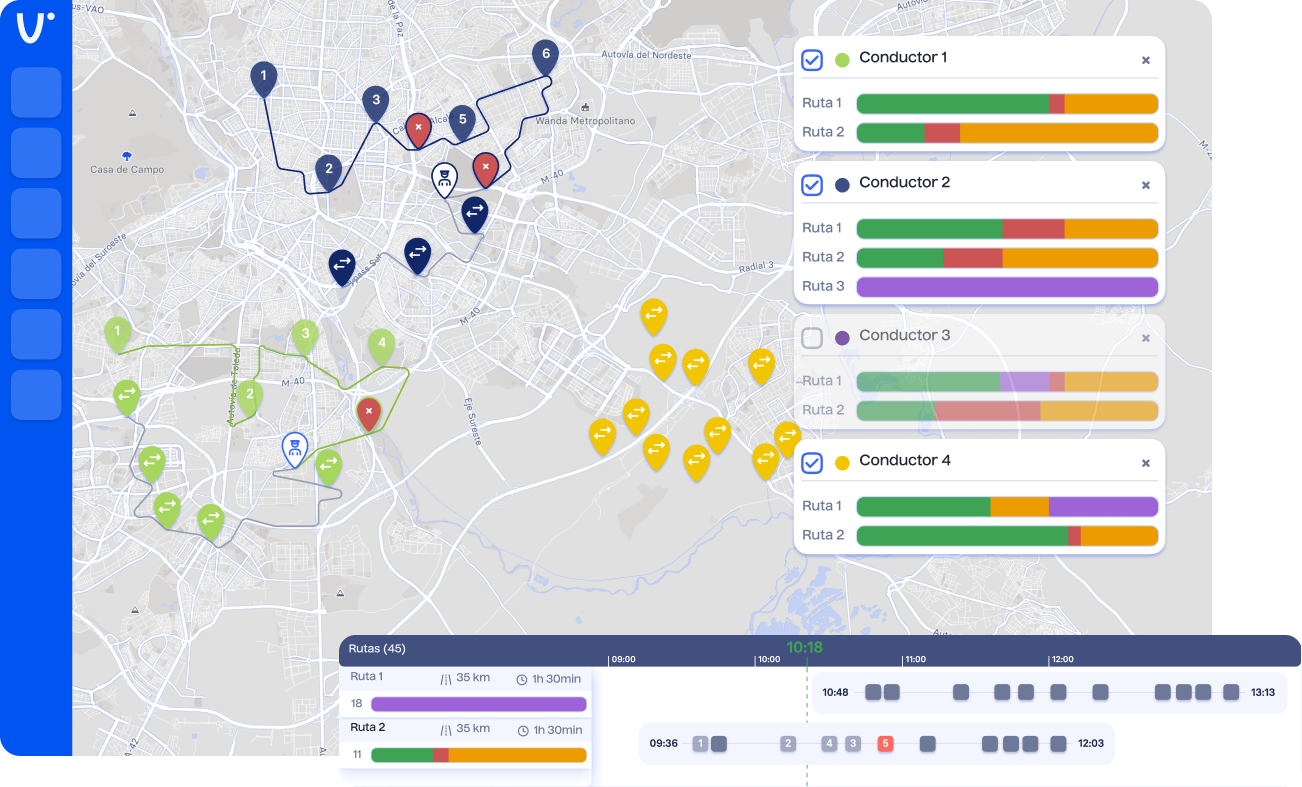 Who uses a route optimizer?
The optimization of delivery routes is a very common problem among professionals in the world of logistics and transport, affecting both large companies and SMEs.

Millions of goods are delivered every day and many companies are looking for a way to improve the efficiency of their delivery routes. Logistics management software the productivity of companies and is aimed at the following users:
The logistics service provider, whose objective is to optimize your routes, reduce delivery times and calculate your transport budget.
The shipper with its own or mixed fleet, to budget and reduce transport costs.
The shipper with a fully leased fleet looking to massively optimize their fleet routes to reduce their freight bills and take care of pre-invoicing from logistics subcontractors.
Tips to improve transportation routes
Whether you decide to use transport route planner software or prefer to do it manually, these tips will help you improve your route logistics and understand how to optimize your delivery routes:
Know your fleet of vehicles and drivers: The greater the number of delivery drivers and vehicles in the fleet, the greater the complexity when it comes to optimizing delivery routes. The VONZU logistics software allows you to assign distributors to each route, taking into account the number of registered shipments, the hours of the workers and the available resources.

Locate origin and delivery points to create more efficient routes: The use of a route logistics program is essential when it comes to optimizing delivery routes with multiple stops. VONZU's route optimization tool will save you time and costs by making more deliveries possible in less time.
Take customer schedules into account for deliveries: You can offer ample time flexibility when it comes to deliveries, but these will add obvious complexity to your route planning. The fundamental thing is to promise customers something that you can actually fulfill and keep them informed of its delivery at all times.
Control of unforeseen events to communicate it to the customer: During the delivery, different unforeseen events will arise that are difficult to control, such as traffic on the road, accidents or weather warnings. VONZU allows you to geolocate the status of each order in real time thanks to its Live Map and send notifications to the end customer in the event of an incident.
Load knowledge of each vehicle: When plotting your route, you must take into account the load capacity of each vehicle according to the maximum weight or the number of items it can contain. Delivery routes will need to be optimized based on vehicle capacity to increase fleet efficiency and maximize utilization of your workforce and assets.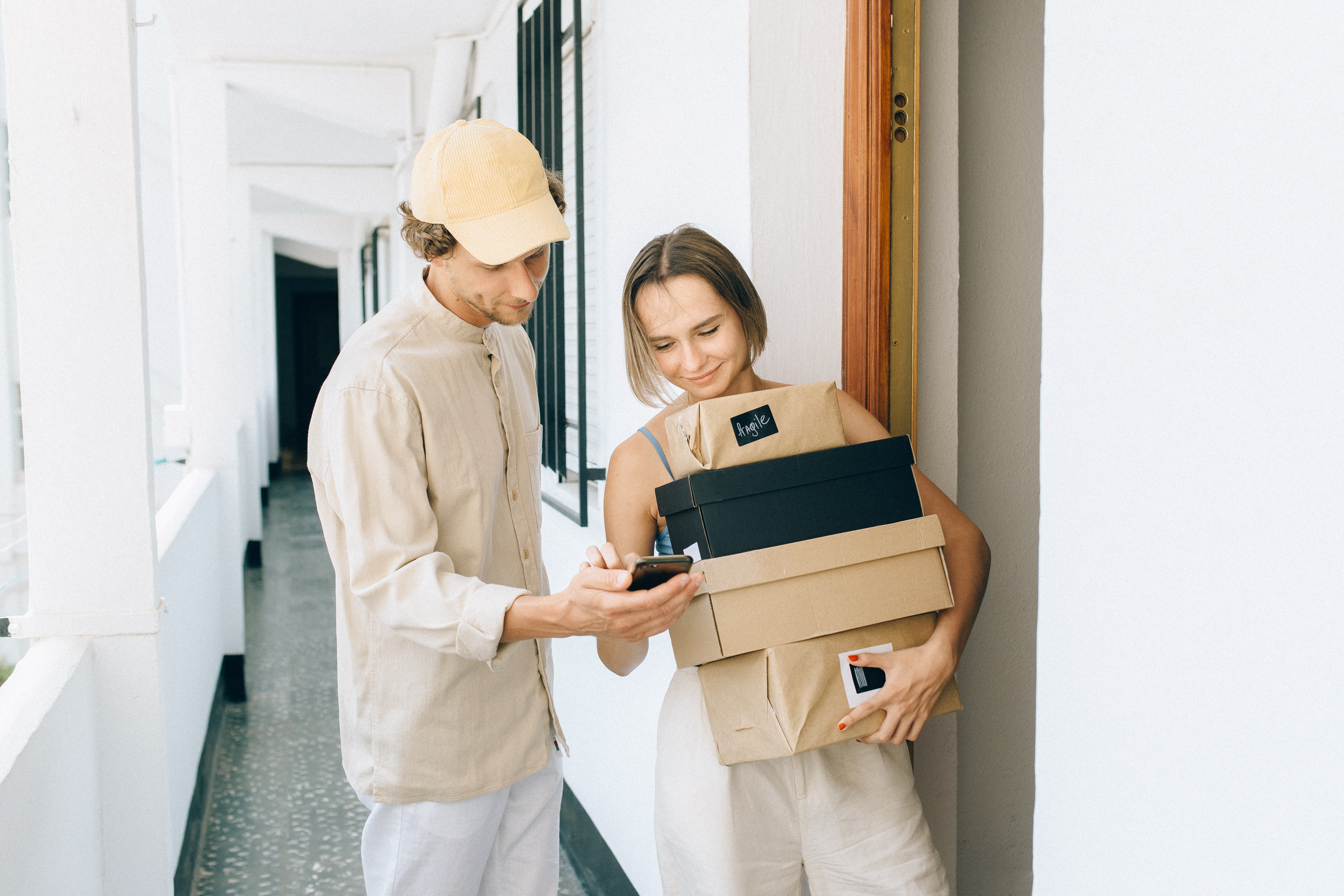 Use technology (home automation, apps, etc.): Operational digitization will allow you to integrate all the parts of your business into one. With the use of programs for route logistics such as VONZU you will achieve unified and efficient management.
conclusion
Planning delivery routes manually can be tricky, but delivery route planning software will make it easy for you to optimize delivery routes with multiple stops. These will take into account the sophistication of your deliveries and take into consideration multiple factors such as tolls, highways, vehicle capacity, high priority deliveries, and time between stops, among others.