ABOUT
Leroy Merlin is a French multinational specialized in DIY, construction, decoration and gardening products. It is part of the French group Adeo, a world leader in the sector and with a presence in thirteen countries, including Spain, Italy, Russia, Brazil and South Africa.
Challenge
Before incorporating Vonzu, Leroy Merlin used software in which the information on delivery operations was out of date . In 2020, the strong growth of e-commerce revealed a fundamental need for the company: optimizing its logistics operations was essential to be able to face the intensification of the number of shipments . And this, in turn, implied improving its external communication, both with logistics operators and with the end customer, in order to reduce incidents in deliveries.
On the other hand, one of Leroy Merlin's objectives at that time was also to position itself in Portugal as a benchmark in its sector.
The solution: Vonzu
Leroy Merlin relies on Vonzu to improve the efficiency of its processes and to automate and optimize its logistics operations. Our SaaS acts as a control tower , and the multinational can communicate easily and have all the information of its shipments in a single platform in the cloud.
The integration of Vonzu with the retailer's internal software happened easily and quickly, adapting to its structure for an agile and practically imperceptible transition.
Unlike other platforms already on the market, Vonzu has the ability to develop a tailored solution for each company. I would definitely recommend the tool to my competitors.

Now, the company has greater visibility and control over the performance of the logistics operators with which it works, which facilitates its management capacity and efficient decision-making . In addition, thanks to our application, carriers can record any incident with just a photo, which simplifies management processes.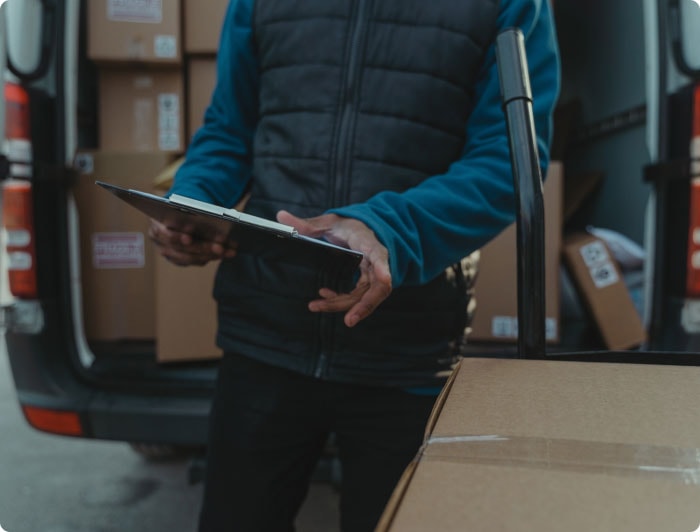 Regarding the communication flow, Leroy Merlin offers its customers real-time information about their orders, through notifications and a personalized tracking link that offers total transparency and traceability of the package. The retailer, for its part, also has a more integrated view of customer requests, so the response from the stores is faster and more efficient.
VONZU has brought us operational efficiencies in terms of carrier visibility and control. We can better manage our KPI's and the couriers can use the self-invoicing modality.

With us, Leroy Merlin fulfills the great objective of every retailer: to offer an excellent shopping experience and obtain customer loyalty. Vonzu enriches the customer journey by guaranteeing a more efficient operation and offering the consumer complete traceability of the status of their order.
Vonzu is proud to be a technological partner of Leroy Merlin Portugal and to help, through innovative technology, this great company to control all its deliveries to the end customer and offer the best possible experience.